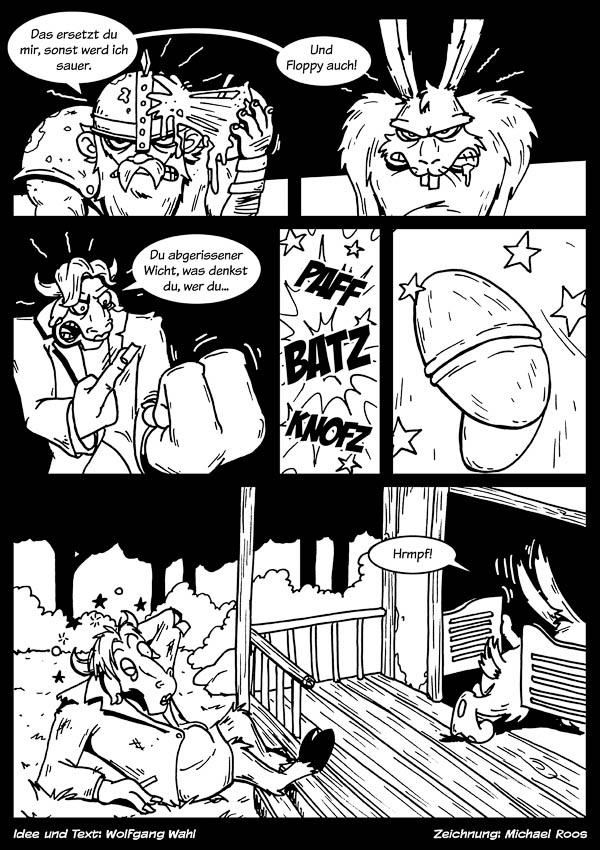 Don't fuck with a dwarf and his rabbit! Und als alte Verfechter der Gleichberechtigung haben Keir und Floppy keine Skrupel, einer unfreundlichen Kuh eins auf die Glocke zu geben.
Die nächste reguläre Folge erscheint am 12.11.2013 - allerdings wird, wenn alles gut läuft, am 31.10. zu Halloween ein Gastcomic von
Leander
für wohligen Grusel sorgen! Stay tuned!
*Werbetrommelwirbel* Schaut her, schaut her... deMichl hat von seiner eigenen Webcomic-Serie "Sachen gibt's...?!" ein drittes "Best-of"-Heft herausgebracht. Aufgrund der hohen Nachfrage wurde in diesem Zusammenhang auch von dem ersten "Best of"-Heft eine Zweitauflage gedruckt - wer also die genialen Comics von Michael Roos auch offline verfügbar haben möchte, der sollte
ganz schnell hier klicken
- bevor wieder alles vergriffen ist!
Weil wir gerade bei genialen Druckwerken sind: Wie würde euch Harl's Hideout gedruckt gefallen?